With the November Presidential election nearing, emotions continue to run high. And this includes the dating world. Unfortunately, a 24/7 news cycle all but assures us that conversation topic du jour will be about Trump and Biden.
Clearly, many in the transexual dating world hope for a Biden victory in early November. But just because you agree on politics doesn't mean you "agree," or that it's worth investing ice breakers or early conversations about.
Politics are a personal experience. But more than that, they are an anxious experience.
These are the reasons to avoid political conversations early in a Transexual Personals experience.
Politics Cause Anxious Thoughts
If you are wanting to hookup, do you really want your transexual personals partner to feel uneasy? That's what happens, even if unintentionally when you bring up politics.
Politics cause anxious thoughts to ruminate in the mind of your partner. Sure, they may agree with your perspective, but it doesn't make the situation any less stressful. And if they feel stressed, they certainly aren't feeling the sexy vibe you hope for them to feel.
You want your first interactions to be set in a positive, happy light. Not some dark, dismal setting that makes your partner consider the apocalypse. You wouldn't take your tranny date to a graveyard for tea, right? That's because graveyards are depressing. Politics are an environment which should be avoided in the early stages of getting to know your potential hookup.
Don't Assume They Agree With You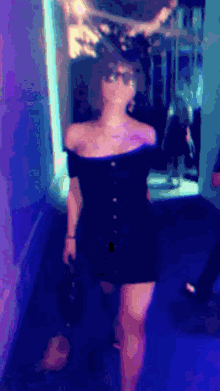 Yes, most transexual dates aren't good with Trump. But some are from Republican families and might have a more moderate, less furious take on things. If they feel you are too extreme, they may want to move on to someone else.
Also, politics extend well beyond Trump. There are many, many issues out there. Eventually, you'll stumble on an issue the both of you don't agree on. And if it's early in your dating process, this might cause angst that derails the entire situation.
Politics Can Ruin a Transexual Personals One Nighter
If you are in it for just a one night stand, politics have a tendency to thwart those efforts. Again, you and your potential one nighter may well agree, but the problem is passionate political discussions waste time. You should be selling yourself as a trustworthy, discreet hookup, not campaigning for a politician.
One night stands are fast experiences. You need to be on your game and sell yourself in a very short window of time.
You Can Eventually Talk Politics
Once you and your Tranny Personals hookup feel comfortable and stable with one another, politics clearly are OK to discuss. It's just the early stages, or instances where you only desire a one-night-stand, where politics can harm the process.
In the end, it's best to avoid any and all depressing and dark subjects while just trying to get to know one another. Hookup energy is a precarious event, it can die off pretty quickly if you inject dark, stressful themes.