Tranny fetish seekers often come under fire by mainstream media. Because, it certainly can be offensive. But many trans singles enjoy fetishism.
When it comes to trans dating, there's an epidemic of fetishism that's making it harder for newbie trans daters to gain ground. Tranny fetish seeking is popular.
For those new to Tranny Personals, you should understand that viewing a trans person as an object can lead to rejection. Seeking out a tranny fetish experience is fine around these parts, but you need to understand the environment around these parts first.
Too many newbies don't understand that trans dating has had an aura of fetish pushers surrounding it. It's easy to become one of the choruses.
It can be difficult to convey this message because lots of people really don't get it.
Because some people find the term "tranny" or "shemale" to be offensive, it creates an environment where people believe that their dating approach should be geared towards 100% fetish.
Let's clear the air on Tranny Personals once and for all.

Meet Trannies In Your Area Now
Tranny Personals Is a Hub For Fetish Pursuers and That's Not Terrible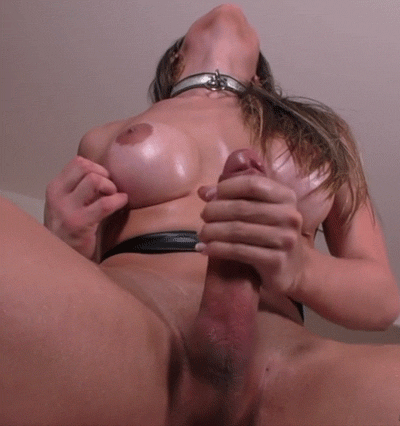 I'm not saying to disregard everything I said above. I'm just adding context to it.
Tranny Personals is a hookup site. We cater to both trans people and non-trans singles looking to hookup.
Most hookups are geared towards a shallow engagement that features a sexual experience.
When media outlets condemn the term "tranny" or "shemale," they aren't taking into account hookup sites. Many of our trans singles are looking for guys who are interested in a fetish experience. Believe it or not, the world is filled with all types. Tranny Personals has our type.
But Not All Trans People Want Fetish Seekers
This is that ever-important distinction that must be observed.
Yes, Tranny Personals is a dating site. Some of our trans singles are interested in hookups but not by fetish pursuers. Others dig the fetish vibe.
We're a tranny dating site, there are all types. The only common theme we have is that everyone is seeking some sort of hookup, whether that happens in a motel or over chat, that's the base of our product.
It just makes sense that we have all types around these parts. So act accordingly. Read bios in full, don't just throw out templated messages and expect results.
Bios matter. If someone hates the term "shemale," they probably have it listed in their bio. Others might be turned on by it.
The best way to proceed is to greet every new single as a woman unless the bio states otherwise. Get to know them. You'll learn what they do and don't like pretty quickly.
Lots Of Tranny Fetish Seekers Are Welcomed
As mentioned, you can find trans singles who welcome tranny fetish seekers.
Tranny Personals is an opportunity for everyone to find their sexual hookup dream match. Everyone is into something different. That's why they are here. It's why you are here.
This is why it is important to use our tranny dating search to find likeminded singles. It's imperative to read bios. Even beyond discovering what trans singles are into, it also is a part of the trans dating safety protocol to fully vet those you plan to hook up with. It just makes sense.
These Aren't Tranny Hookers
I can't tell you the number of times that a newbie Tranny Personals member has treated our members with complete disrespect. This is a dating site, not a tranny hooker site.
So watch your Ps and Qs from the start. If you are interested in a tranny hooker experience, you are likely to find trans singles who are interested in role-playing. But don't come in strong and hot on the matter. Get to know the single first and go from there.
Finally, do your research on the tranny sexual experience. Otherwise, you'll blunder up your first time and maybe subsequent times if you aren't careful. Don't mass message and don't just assume someone is looking for a tranny fetish explorer.
You can find more information on our beginners' guide to dating a trans woman.