The transgender adult dating scene certainly includes its fair share of bigots. It's par for the course. But that should not discourage you from using a transgender dating app to fulfill your fantasies and passions.
Like anything, you need to prepare. There are things you can do to mitigate transgender adult dating discrimination. It's all in how you decide to go about things.
As one of the top transgender adult dating apps, we're here to help.
Meet Trannies In Your Area Now
Transgender adult dating discrimination is alive and well, but it should not stop you from pursuing those inner-passions. You've spent your entire life worrying about what others think. Now's not the time to crawl back into your passionless, sexless hole.
The modern web brings with it an opportunity to meet transexual singles without frequenting the risky bar scene.
Along with the trans dating apps comes newfound ability to mitigate the risk of discrimination.
So it's time to cash in on the opportunities we cisgenders have when it comes to achieving our transgender dating dreams.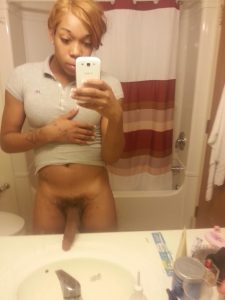 Choose Discretion Level
The web is often knocked for its allowance of fake profiles. People can easily conceal their identities online. In some ways, this can be bad. But in others, such as discreet adult dating, it can be helpful.
You can thwart most transgender adult dating woes by simply using the ample discretion techniques available at your disposal.
If you want to be fully discreet, you can.
Here's how:
Don't give up your real social media profiles while vetting a transgender single. If they send you a link to their Facebook, kindly explain to them that you want to keep things discreet for your good, and their benefit. If they don't understand this, they aren't right for you. Adult dating allows a discreet hookup process.
Use Tranny Personals chat and email apps until you truly feel comfortable with the person you are talking with. You don't need to move to your phone too early. Your phone is personal information.
Have a discreet tranny hookup location on the ready. Rather than deciding at last minute where to meet, consider preplanning. List all the things you need in order to be discreet – location, time of day, proximity to where you live now…etc. Decide if you want to meet in public for the first time, where is a safe location where you will also not risk running into coworkers, friends, or family? Decide when the waters are calm, not when you are hot and horny for a tranny single you are chatting with.
If You Go Public
Going public with a transgender hookup is pretty bold. For one, there is a lot of discrimination against transgenders, this makes you brave. But even if we eliminate the transgender single part in this, you are participating in a hookup. For the mainstream, non-committal hookups are frowned upon.
You may just want to go public that you date transgender people, sans the focus on the NSA portion of things.
You may make this decision so that you can meet your dates in public places without fear of stigmatation.
If you do this, make sure you approach the issue with a blend of candor and grace.
You want to tell family and friends in a firm way. If some people sense you are weak, they may turn the conversation on you and try to convince you that you don't really feel this way.
But you don't want to be so aggressive that it feels like you are throwing it in their faces. Remember, they simply don't get it. Yes, they should flat out respect your wishes no matter who you desire to date, but that's just not the real world. You shouldn't be soft, rather, use your message to educate. Explain that its what you desire in life. Mention that you don't feel good hiding.
If people don't respect you, leave them in the dust. They aren't worth your energy or focus.
When it comes to transgender dating, life does not take it easy on either of the parties. It's certainly sad, but that doesn't mean we can ignore it. The good news is, tranny personals dating app allows you to decide what level of discretion is right for you.
So reclaim your passion for dating. Its time.