Trans dating is already laden with complications, particularly those of a socio-political nature. But the Tranny Personals dating community continues to thrive. Of specific emphasis is the unique advantage Tranny Personals provides for those who are experiencing loneliness from both coronavirus and fear of the outcast label.
Today we examine how Tranny Personals can help soften the blow for those in quarantine still seeking intimate, discreet transexual sexual encounters. How can you use Tranny Personals during coronavirus?
We've got you covered.
Your Quarantine Statuses Matters
It's important to follow your State and County's health guidance. The most important thing for you and your potential tranny personals date is your safety and security.
The Tranny Personals experience often leads many transexuals or singles attracted to transexuals into other Counties, cities, or States. Understand what that locality's laws and ordinances are which pertain to the coronavirus pandemic.
Meet Trannies In Your Area Now
Have Sensitivity in Tranny Personals Community
We all hold personal beliefs over socio-economic issues. Some of us may feel the quarantine measures are too strict, others of us may view them as not enough.
In the end, each one of us continues to negotiate an unprecedented situation. We all need to take a breath and realize that we want what's good for everyone, but we may see different ways to achieve such.
Tranny Personals isn't your soapbox for preaching your coronavirus quarantine dating opinions. You may believe it's fine to go to a restaurant while your transexual date may not see it the same way.
You each need to respect what the other believes and feels. If you are talking to a new potential date on Tranny Personals, that person could be immuno-compromised, or in some coronavirus high-demographic.
Remember, your potential date might live with an older person, or an immunocompromised person. In such cases, your date must worry about more than just themselves.
Have a sensitive conversation prior to asking to meet. Explain that you understand and empathize with their position. If someone doesn't want to meet right away due to concerns over coronavirus and dating, then tell them you understand.
There is nothing wrong with continuing to foster an online relationship while pursuing other avenues. In fact, one might argue that options are the point of Tranny Personals.
Everyone is on their own personal timeline when it comes to coronavirus. How they negotiate their decisions to go to a public place, a motel, or come to your home, is deeply personal. Be respectful and play the long game.
Trans Dating: Coronavirus Safety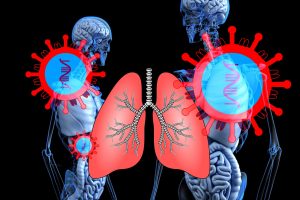 If you do make the decision to pursue a Tranny Personals opportunity amidst the coronavirus pandemic, here are some tips that will help you navigate these often confusing waters.
Discuss Coronavirus Dating Safety Needs
Each one of you will feel differently about how things should go prior to meeting for a discreet sexual encounter.
Maybe you each want the other to get a coronavirus test before the sexual encounter. Maybe you both disclose your current lifestyles: Have you traveled? Do you frequently visit stores, or restaurants? Are you exposed to high-risk individuals?
Answering these questions honestly can help you foster a safe discreet sexual environment for you and your tranny date.
Talk Through The Experience
Where will you meet? What are the coronavirus safety precautions of that place? If the discreet sexual encounter will be at your home, what precautions do you take? Do you have hand sanitizer readily available?
Be prepared to disclose what your plan of action is. It can help put your tranny date partner at ease when they understand you're affinity towards keeping a safe environment.
No Surprises
Tranny threesomes are fun, but not when they are a surprise.
Don't have any guests over the day of the date. If neighbors commonly stop by, explain to them that your place is off-limits during your proposed tranny date time. If you have a roommate, tell them to find something else to do while you are hanging out.
While your tranny date established comfort with you, they haven't for everyone else.
No surprises. Make sure it's just you.
Meet Trannies In Your Area Now
Conclusion
The best quality you can possess for dating during coronavirus is empathy. Understand that not everyone shares your world view. Be sensitive to the needs of others during this very trying time.
All of this will end and we will return to normal. When that happens, the people who were understanding will reap the rewards as more and more other people come out of quarantine.
Don't be a hater. Coronavirus is a serious illness and everyone needs to take action in some way that best protects themselves and their family.
And remember, refer to the CDC's website with any questions or concerns you may have regarding the coronavirus pandemic. Learn how to protect yourself from coronavirus.
We are all in this together!