If there is one thing I've learned as a write for one of the web's most popular tranny dating apps, it's that many men don't understand what sex with a trans woman is all about.
I know, that sounds crazy.
Meet Trannies In Your Area Now
How could it be possible that men seeking to have sex with trans women don't understand things like anatomy and manners?
These regretful instances of embarrassment and blundering are as prevalent as ever. But they don't have to be. All it takes is someone removing themselves from their obsessive attraction to a trans woman and putting themselves in the sphere of education.
That's right, when you educate yourself on sex with trans women before trying to have sex with a trans woman, you improve the experience for you and them. The mind is a powerful thing, including during the trans sex experience.
But often, men care little about learning more. They feel they already know everything they need to know about the trans world.
It's time that changes. Because in the end, hookups are more fun when all parties are on the same page.
So let's look into some ways the that sex with a trans woman can be improved.
What To Do With The Trans Penis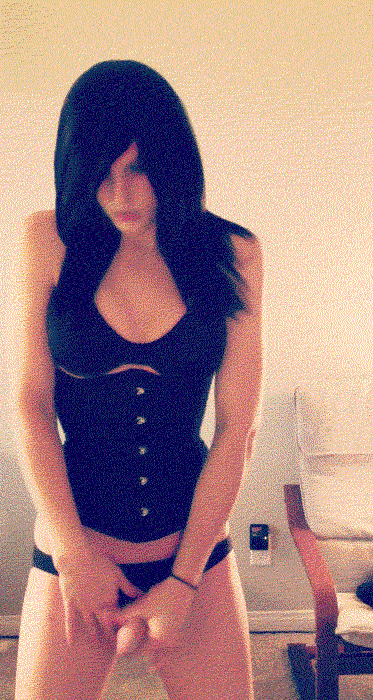 Let's begin our guide with the big ticket stuff.
What do you do with the trans woman's penis?
There is massive confusion surrounding this subject. Most of that confusion derives from porn.
I'm here to convey an important message to you all. Porn is fantasy. If you enjoy trans porn, I support you. But it is fantasy. Trans porn is commonly played out as if it's a man with tits. But for the trans woman, the penis doesn't work the same way as it does on a straight dude.
Not all trans women want their penises stroked. Many trans women don't enjoy using their penis during the sexual experience. Some trans women don't have a penis (more on that below).
Some trans women do like to penetrate, others do not. The crime is when you assume to know what that preference is.
Communication in these cases is the key to trans sex success. Trans women simply shouldn't be assume to be a regular ol' cisgendered male.
The key is to not expect anything from your first trans woman sexual experience. Be open minded, don't make assumptions, be a willing listener.
When you hit the point where trans sex is an option, whether that's through Tranny Personals messages or in person, you should be willing to ask questions. You need to understand how their genitals work. Do they enjoy having you touch them? Stroke them? Or otherwise?
Should You Ask If She Has a Penis?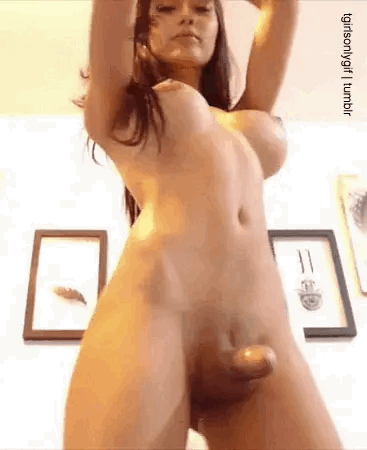 In short, you should.
In some cases, it is best to wait. But on Tranny Personals, a site that expedites transsexual hookups, you don't want to wait too long. Not if the answer matters to you and the experience you desire.
Many Tranny Personals members will state whether or not they have a penis in their bio. Our system does ask, but we don't force answers around here. Tranny Personals allows for an ultra-inclusive environment.
The fact is, if it makes a difference to you, you aren't just wasting your time, but their time.
Time waste is exactly what we avoid by using a tranny hookup site. So don't introduce it into the mix.
You'll be much happier you asked.
Don't Watch Too Much Trans Porn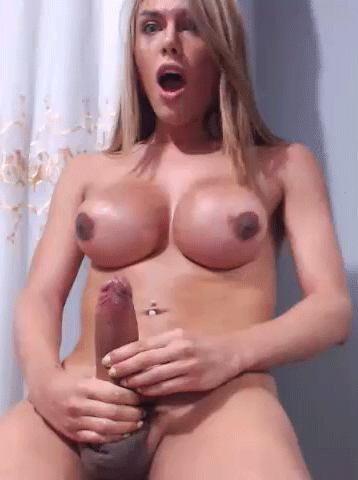 Tranny porn is fantasy.
It doesn't mean you won't find a tranny that's into the fantasy, it just means it doesn't entirely reflect the trans community at large.
I'm not saying to shut down your tranny porn site memberships. Live and enjoy, folks. But it's a good idea to really educate yourself on what trans sex is like.
Sex With Trans Women isn't complicated stuff, that is if you understand some of the basics. And if you made it this far, you're most likely ready to take the dive into Tranny Personals and find your dream tranny hookup. Click now to join for free.